Won­der­land feat. Cor­tés Kimberly
Neu­es Music Video veröffentlicht!
DUST OF SOUL "POSITIVE MUSIC POWER"
OPERA-POP KONZERT
Alles ori­gi­na­le Dust of Soul-Songs mit viel Power, mit­reiss­enden Pop-Ein­­flüs­sen, leich­ten Bal­la­den, Ener­gie gela­de­nen Rhyth­men und Herz be­rühr­enden Charme
MOTIVATION-SPEECH
Ech­te Sto­rys, wie vom Auf­tritt am Geburts­tag des Sul­tans von Oman, oder dem Film­dreh in den Slums von Indien
YOUR ENERGY — YOUR SONG
Ihr ganz persön­licher Song, live kompon­iert von Dust of Soul wäh­rend der Perfor­mance — Pri­vat für Sie oder an Ihrem Anlass
MUSIC SOULING
Neu­es einzig­artiges Musik-Erleb­nis: Musik wird zu Far­ben — Fin­den Sie neue Erkenntnisse
MENTALES MUSIk-TRAI­NING
Holen Sie die Musik an Ihre Sei­te und spü­ren Sie die Kraft — Ein Trai­ning für jede und jeden
«Aus­ge­zeich­ne­ter künst­le­ri­scher Mode­stil. Her­vor­ra­gen­de Büh­nen­prä­senz. Extrem beschrei­bend. Sehr interaktiv.»

— Ber­klee Col­le­ge of Music
«Das Sen­sa­ti­ons­duo aus der Schweiz»in MTV India Show mit Bol­ly­wood Superstars
— MTV India Unplugged
Top 10 Fina­list der Schweiz am Euro­päi­schen Musik-Con­test «Tour Music Fest»

— Tour Music Fest
Award ver­lie­hen an Dust of Soul für ihren Bei­trag an die Welt der Musik
— Giri­ja Baqer Art Foundation
Dust of Soul besteht aus zwei Schwei­zer Künst­lern: Sän­ger Dus­ty aus Basel und Pia­nist MiKey aus Luzern. Dust of Soul ist Posi­ti­ve Music Power kom­bi­niert mit einer unver­wech­sel­bar star­ken, ein­zig­ar­ti­gen Stim­me und einem ein­neh­men­den, kraft­vol­len Pia­no. Der Stil: Opera/​Pop, Soul/​Pop. Alle Songs wur­den von bei­den Künst­lern im Ori­gi­nal geschrie­ben und musi­ka­lisch kom­po­niert. Sie erzäh­len Geschich­ten von Freund­schaf­ten aus aller Welt, Geschich­ten von täg­li­chen Her­aus­for­de­run­gen und nie einen Traum aufzugeben.
Dust of Soul tre­ten inter­na­tio­nal als Duo auf. In den letz­ten neun Jah­ren tour­ten sie in 10 Län­dern auf 4 Kon­ti­nen­ten: USA, Schweiz, Tune­si­en, Ita­li­en, Deutsch­land, Frank­reich, Tür­kei, Oman, Indi­en und Liechtenstein.
Die Musi­ker über­zeu­gen nicht nur mit ihrem Song­wri­ting im tra­di­tio­nel­len Sin­ne, son­dern auch mit ihrem Talent, live auf der Büh­ne neue Songs zu kre­ieren. Dadurch ent­steht eine noch nie dage­we­se­ne Nähe zwi­schen Künst­ler und Publikum.
Nach­dem Dust of Soul im Juli 2012 in Luzern, Schweiz, ihre Musik­kar­rie­re begon­nen hat­ten, leb­ten sie ein hal­bes Jahr in New York City, um sich als Künst­ler bes­ser ken­nen­zu­ler­nen und ers­te Erfah­run­gen im gemein­sa­men Auf­tritt als Duo zu sam­meln. Eine wach­sen­de Com­mu­ni­ty in den sozia­len Medi­en von 220'000 Fans hat Dust of Soul in ver­schie­de­ne exo­ti­sche Län­der geführt: 2013 nach Tune­si­en, 2016 ins Sul­ta­nat Oman in den Nahen Osten und 2019 nach Indien.
Höhe­punk­te ihrer musi­ka­li­schen Kar­rie­re sind die Shows im Opern­haus Tea­tro Dal Ver­me in MAILAND, in der NEW YORK Kon­zert­hal­le W. M. P Con­cert Hall, dem bekann­ten und renom­mier­ten Schwei­zer Schloss Châ­teau Gütsch in LUZERN, dem spek­ta­ku­lä­ren Eis­feld Live on Ice wie in ZÜRICH, das his­to­ri­sche Acro­po­li­um de Car­tha­ge in CARTHAGE, Tune­si­en, und die MTV India Show mit Bol­ly­wood Super­star Ayush­mann Khurana im City Amphi­theat­re Qurum in MUSCAT, Oman.

Im Novem­ber 2018 wur­de Dust of Soul von der Giri­ja Baqer Art Foun­da­ti­on für ihren Bei­trag zur Musik­welt aus­ge­zeich­net.

Ihr Debüt­al­bum Dust of Soul In Colors ent­hält den kolum­bia­ni­schen Sän­ger und Per­kus­sio­nis­ten Rodry-Go (berühmt für Büh­nen­auf­trit­te mit Car­los San­ta­na, Ana­sta­sia, Deep Pur­p­le). Dust of Soul sind bekannt für Fusio­nen und küh­ne Kom­bi­na­tio­nen: 2019 mischen sie Opera/​Pop mit indi­schem Rap, Break­dance, Beat­boxing und Graf­fi­ti-Kunst. Dust of Soul filmt das Musik­vi­deo im Dha­ra­vi (glei­cher Ort wie Block­bo­as­ter Slum­dog Mil­lion­aire). Die Ver­öf­fent­li­chung Vic­to­ry mit The Dha­ra­vi Dream Pro­ject Mum­bai wird über eine hal­be Mil­li­on Mal auf­ge­ru­fen.

2020 zeigt Dust of Soul den indi­schen Bol­ly­wood-Schau­spie­ler Yash Choud­ha­ry in «Smi­le» und den indi­schen Rap­per Noxious D. (bekannt aus Gul­ly Boy) in «Music Love». Bei­de Musik­vi­de­os wur­den in Mum­bai gedreht.
Im 2021 prä­sen­tier­ten Dust of Soul ihr zwei­tes Album Won­der­land und star­ten anschlies­send mit ihrer «Won­der­land-Tour 2021/​2022». 2022 ver­öf­fent­li­chen Dust of Soul die drit­te Sin­gle-Aus­kopp­lung aus dem neu­en Album mit Musik-Video Release: «Won­der­land» feat. Cor­tés Kim­ber­ly.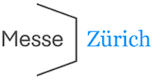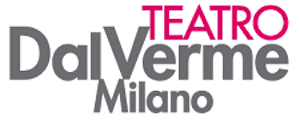 Saskia Stäub­le
Tel.: ++41 (0)79 297 23 04
Micha­el Odermatt
Tel.: ++41 (0)79 297 23 04
Saskia Stäub­le
Tel.: ++41 (0)79 297 23 04