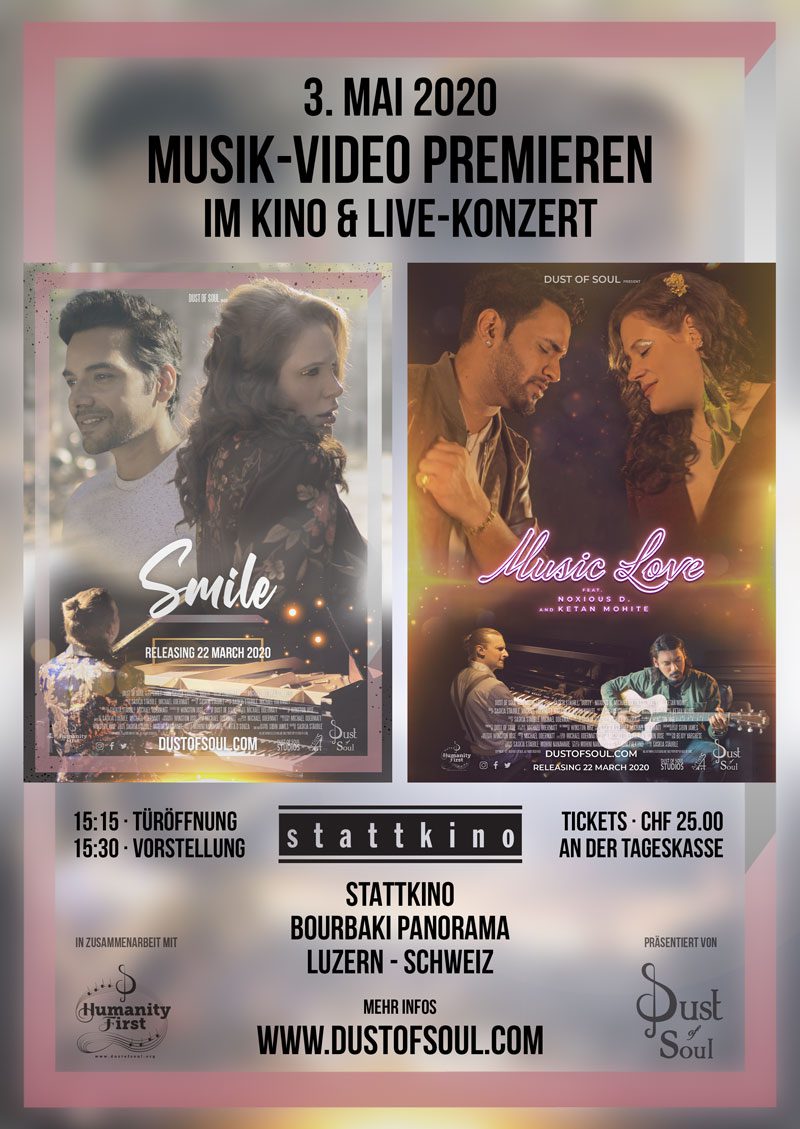 03 May 2020
3:30 pm - 5:00 pm

STATTKINO Bourbaki Panorama
Lucerne – Switzerland

The event is cancelled. New date will be announced.
DUST OF SOUL ARE KNOWN FOR A DISTINCTIVE STRONG VOICE AND CONTINUOUS TOUCHING MELODIES ON THE GRAND PIANO. THEIR NEW ALBUM "DUST OF SOUL IN COLORS" SHOWS THEIR DIVERSITY AND CREATIVITY. DUST OF SOUL ARE KNOWN FOR THEIR ADVENTUROUS STORIES. IN 2020 THEY CONTINUE EXACTLY THE WAY THEY HAVE BEEN WORKING LIKE IN THE PAST SEVEN YEARS: THEY MADE TWO NEW MUSIC VIDEOS IN MUMBAI AND SHOW THEM EXCLUSIVELY IN A CINEMA PREMIERE IN SWITZERLAND: DUST OF SOUL MUSIC VIDEO PREMIERE AT THE CINEMA.
With Smile & Music Love, Dust of Soul initiate their third and fourth fusion project with India. This time they feature the collaboration with Indian actor Yash Choudhary, Indian Rapper Noxious D, and Singer-Songwriter Ketan Mohite. The videos will premiere at the Special Event at the STATTKINO Bourbaki Panorama Cinema in Lucerne, Switzerland.
Doors open at 3:15 PM.
Premiere starts at 3:30 PM.
Premiere ends at 5:00 PM.
Artists
Dust of Soul
Dust of Soul, 'Opera Pop' duo
Trailers
Coming Soon
Entrance
Category 1 CHF 25.00 adults from the age of 16 year
Category 2 CHF 20.00 AHV/IV pensioners / students
Children up to the age of 15 years
You can choose your seats directly at site.
The number of seats is limited. Therefore we advise you to buy your tickets via Ticketino.
Ticket agencies require additional fees.
Tickets not sold in advance are available directly at the door.
Ticketing Partner

Organizer
Dust of Soul
Official flyer
Venue
STATTKINO Bourbaki Panorama
Löwenplatz 11
6004 Lucerne
Switzerland
Programm
Dust of Soul In Colors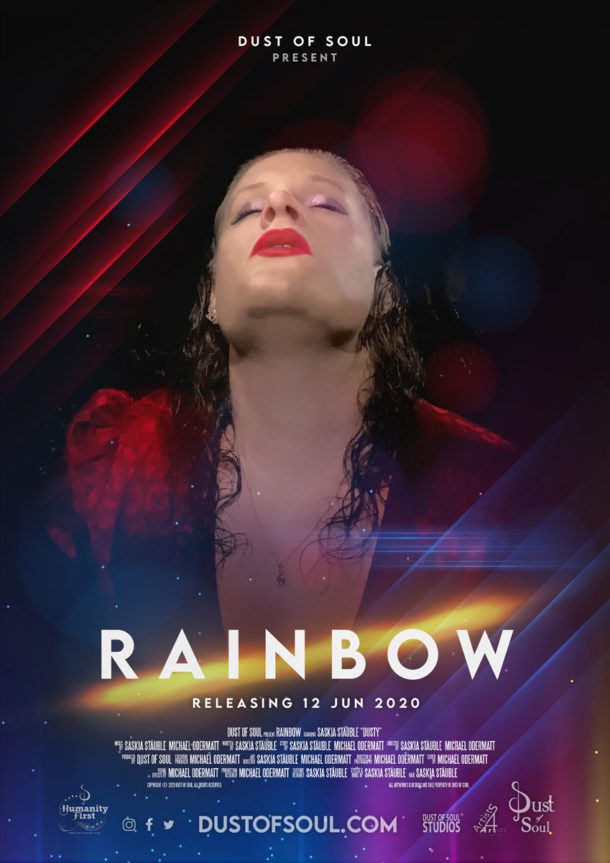 Rainbow - New Music Video
Releasing 12 June 2020