CONCERT         ARCHIVE
YEAR 2015
YEAR 2014
YEAR 2013
YEAR 2012
Concerts in 2015

ZURICH – SWITZERLAND
MUSIC SOULING AT PRIVATE CELEBRATION
SAT, 14 NOV 2015   |   LIMMATLOGE ZURICH
A Ceremonial Music Souling

ZURICH – SWITZERLAND
MUSIC SOULING AT THE SYMPOSIUM
SAT, 24 OCT 2015   |   DOKTORHAUS WALLISELLEN
A Motivational Music Souling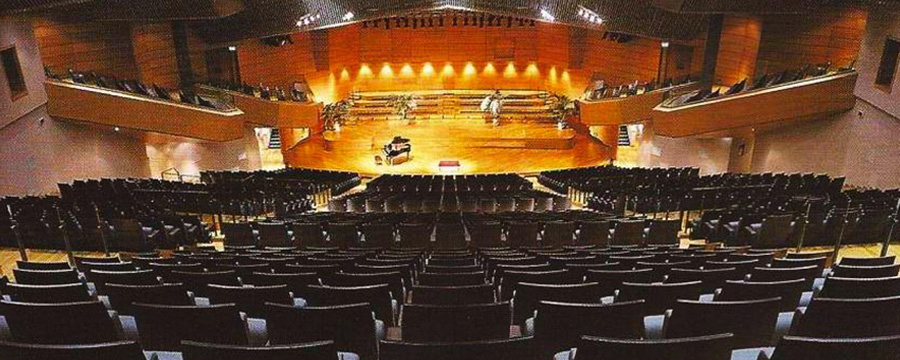 MILAN – ITALY
DREAM CONCERT AT THE DREAMERS DAY
SUN, 18 OCT 2015   |   TEATRO DAL VERME
A Dreamers Music Souling

LUCERNE – SWITZERLAND
CONCERT WITH CD RELEASE & VIDEO PREMIERE
SUN, 11 OCT 2015   |   HOTEL CHÂTEAU GÜTSCH
A Premiere Music Souling

TUNIS – TUNISIA
PEACE CONCERT WITH TUNISIAN MUSICIANS
SAT, 29 AUG 2015   |   HOTEL CONCORDE LES BERGES DU LAC
A Benefits Concert Night to support the campaign #PeaceTunisia

ZURICH – SWITZERLAND
DUST OF SOUL AT MARKETING FAIR IN ZURICH
TUE & WED, 25-26 AUG 2015   |   MESSE ZURICH
A Networking Music Souling
ZURICH – SWITZERLAND
3 YEARS DUST OF SOUL OPEN AIR CONCERT
THURSDAY, 02 JUL 2015   |   HOTEL STORCHEN
A Birthday Music Souling

ZURICH – SWITZERLAND
MUSIC SOULING AT PRIVATE BIRTHDAY EVENT
SATURDAY, 27 JUN 2015   |   WERKHEIM USTER
A Private Music Souling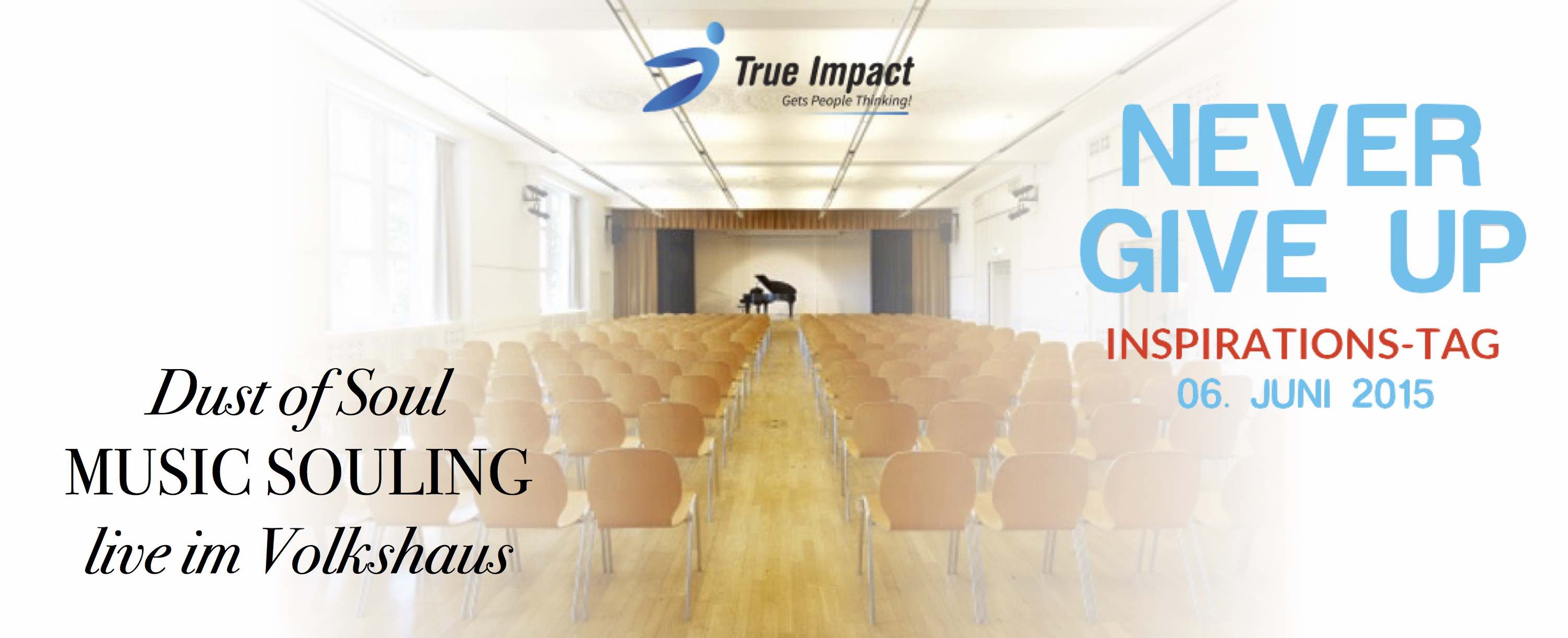 ZURICH – SWITZERLAND
MUSIC SOULING AT 'NEVER GIVE UP' EVENT
SATURDAY, 06 JUN 2015   |   VOLKSHAUS ZURICH
An Inspirational Music Souling

MILAN – ITALY
DUST OF SOUL LIVE AT FASHION SHOW IN MILAN
SUNDAY, 24 MAY 2015   |   FIERA MILANO CITY
A Fashionable Music Souling

ZURICH – SWITZERLAND
EXCLUSIVE CONCERT – IT'S MORE THAN MUSIC
SUNDAY, 17 MAY 2015   |   HOTEL EDEN AU LAC
Another Broadway Music Souling

ZURICH – SWITZERLAND
EXCLUSIVE CONCERT – IT'S MORE THAN MUSIC
SUNDAY, 26 APR 2015   |   HOTEL EDEN AU LAC
A Broadway Music Souling

LUCERNE – SWITZERLAND
EXCLUSIVE CONCERT – A NEW ERA BEGINS
SUNDAY, 29 MAR 2015   |   CHÂTEAU GÜTSCH
An Authentic Music Souling

ZURICH – SWITZERLAND
FESTIVE AFTERNOON IN THE BAROQUE HOUSE
SUNDAY, 8 MAR 2015   |   HOTEL EDEN AU LAC
A Royal Music Souling

LUGANO – SWITZERLAND
THE PHANTOM OF THE OPERA GRAND BALL
FRIDAY, 6 MAR 2015   |   HOTEL SPLENDIDE ROYAL
A Festive Music Souling

MEIRINGEN – SWITZERLAND
CONCERT TO GUEST WITH SHERLOCK HOLMES
SUNDAY, 1 MAR 2015   |   PARKHOTEL DU SAUVAGE
A Famous Music Souling

EMMENBRÜCKE – SWITZERLAND
CONCERT TO GUEST IN THE VEGAN CUISINE
SATURDAY, 28 FEB 2015   |   KONGRESSZENTRUM GERSAG
A Delicious Music Souling

LUCERNE – SWITZERLAND
CONCERT AT THE FAIRYTALE CASTLE
SUNDAY, 22 FEB 2015   |   CHÂTEAU GÜTSCH
A fairytale Music Souling

ZURICH – SWITZERLAND
EXCLUSIVE WINTER CONCERT IN ZURICH
SUNDAY, 8 FEB 2015   |   HOTEL EDEN AU LAC
A Baroque Music Souling
You have Successfully Subscribed!
When everything is going normally it is easy to be there for each other. But what if the extraordinary situation is proclaimed?

We also cannot give concerts. But we can make music and give you comfort in this way. With our song for Switzerland we say THANK YOU - GRAZIE - MERCI - THANK YOU to ALL Don't give up - together we go this way.

After every low there is a high. Together we are stronger.
Incredible what many are doing to help us from neighbors to health care or friends.