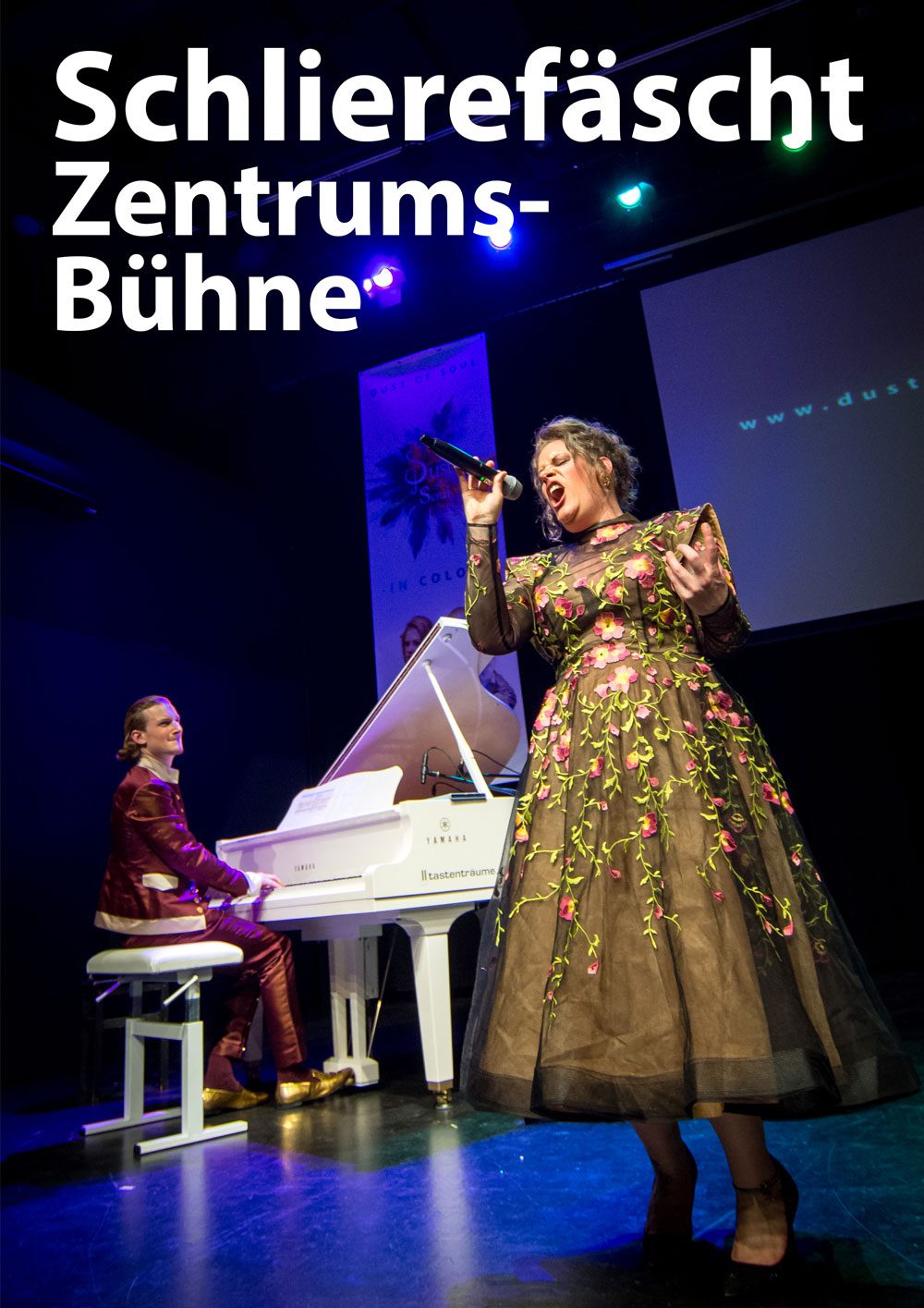 07 Sep 2019
3:30 pm - 4:30 pm

Schlierefäscht
Schlieren – Switzerland
After 110 successful live concerts around the world, the Swiss 'Opera Pop' duo 'Dust of Soul' is releasing their debut album 'Dust of Soul in Colors'. The 'Opera Pop' duo is known for a multi-faceted strong voice and stirring touching melodies on the Grand Piano. Now 'Dust of Soul' go a step further and mix different styles (rap, classical ballet, Indian, Latin). These daring combinations take you into a world where anything is possible.
This year they perform their new show live on stage at the Schlierefäscht 2019.
Entrance: free
Venue
Schlierefäscht
Zentrums-Bühne
Schlieren
Switzerland
Programm
Dust of Soul In Colors Tour