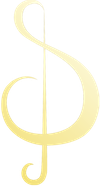 KONZERTE
Music Souling wurde zu einem Ausdruck zu erklären, was wir tun, was unser Konzerterlebnis ist.
Es ist unsere Ehre Sie an unserem nächsten Konzert willkommen zu heissen Ihre eigene Erfahrung zu machen.
Es wird bestimmt so einzigartig werden wie es für uns jedesmal ist.
Bitte kontaktieren Sie uns wenn Sie ein Konzert-Arrangement wünschen für Ihren privaten oder öffentlichen Anlass.
5. Jubiläum Open Air Konzert
SONNTAG, 2. JULI 2017
15:00 – 17:00
5. JUBILÄUM OPEN AIR KONZERT
Dust of Soul feiert ihr 5. Jubiläum
Live in Concert Open Air im Château Gütsch
CHÂTEAU GÜTSCH
LUZERN – SCHWEIZ
Oman Konzert an Golfturnier
MONTAG, 3. JULI 2017

EIN OMAN TROPHY 2017 GOLF TURNIER KONZERT
Dust of Soul lädt zum Oman-Abend
am Golf Turnier Trophy 2017
GOLF CLUB RESTAURANT
KÜSSNACHT AM RIGI – SCHWEIZ
Oman Kinder-Musik-Tag
DONNERSTAG, 13. JULI 2017

EIN KINDER-MUSIK-TAG KONZERT
Flying Group Oman und Dust of Soul
veranstalten ein Kinder-Musik-Tag für Privatschulen
in Maskat
Möchten Sie ein Konzert mit uns veranstalten?
BUCHEN SIE UNS FÜR IHREN EVENT
Seit der Entstehung von Dust of Soul im Jahre 2012 organisieren wir eigene Konzerte und treten so als Veranstalter auf. Immer wieder werden wir gebucht um an Anlässen mitzuwirken und mit unserer starken Botschaft aufzutreten. So durften wir auf diversen Benefiz-Galas, Hochzeiten, Privatfeiern, Symposien, Filmpremieren, Firmen-Jubiläen und Internationalen Messen mit unserer Musik zu Gast sein. Sind Sie interessiert an einer Zusammenarbeit? Wir bitten Sie uns ganz unverbindlich zu kontaktieren.