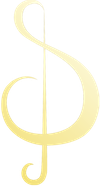 CONCERTS
Music Souling has become a way to explain what we do, what our concert experience is about.
It is an honour to welcome you at our next concert, to make your own experience.
It will certainly be as unique as it is always for us.
Please contact us if you wish to arrange a concert for your private or public event.
Concert & Poetry Reading
SATURDAY, 14 OCTOBER 2017
19:00 – 21:00
OMAN & SWITZERLAND – HUMANITY FIRST
POETRY READING AND EXHIBIT &
CONCERT SHOW AND STORIES
GRAND HYATT MUSCAT
MUSCAT – OMAN
Oman Event in London
WEDNESDAY, 18 OCTOBER 2017
FROM 18:00

OMAN LECTURE 2017
SPECIAL GUEST AT OMAN EVENT IN LONDON
ROYAL GEOGRAPHICAL S.
LONDON – GREAT BRITAIN
MTV Unplugged India Show
THURSDAY, 26 OKTOBER 2017
GATES OPEN AT 18:30
DUST OF SOUL CONCERT SHOW FOR
MTV UNPLUGGED INDIA
DUST OF SOUL ALONG OMANI SINGER HAITHAM RAFI & INDIAN BOLLYWOOD STAR AYUSHMANN KHURRANA
CITY AMPHITHEATER
MUSCAT – OMAN
New hit Musical Show
SUNDAY, 3 DECEMBER 2017
15:00 – 17:00

DUST OF SOUL'S HIT MUSICAL SHOW
DAS SCHWEIZER MUSIKDUO LIVE IN CONCERT
CHÂTEAU GÜTSCH
LUCERNE – SWITZERLAND
Would you like to arrange a concert with us?
BOOK US FOR YOUR EVENT
Since the origin of Dust of Soul in 2012 we organize our own concerts and appear so as an organiser and host. Again and again we are booked to participate in events and act with our powerful message. So we have been able to guest on several benefit galas, weddings, private parties, symposia, film premieres, company anniversaries and international fairs with our music. Are you interested in working together with us? May we kindly ask you to contact us without any obligation.